Hollister Incorporated is Proud to Be a Diamond Level Sponsor of the WOCN Society
Welcome to Ostomy Education Day 2021!
We are delighted and honored to support the WOCN Society in their goal of advancing the practice and delivery of expert healthcare to individuals with wound, ostomy, and continence care needs. We hope you find the education and resources offered throughout the Ostomy Education Day event valuable to you and your practice. Please take a moment to learn more about our newest products, services, and clinical education. We have resources and videos along with an immersive virtual booth available for you below.


The Difference is Ceramide

CeraPlus™ skin barrier with Remois Technology* infused with ceramide now comes in two-piece soft convexity. It is designed to achieve a better fit to help prevent leakage and a ceramide infused formulation to support healthy skin from Day One. The flexible design may help provide gentle pressure around the stoma to help obtain the right fit and conform to uneven skin surfaces.
Try a sample of Two-Piece Soft Convex CeraPlus Skin Barrier
Learn how ceramides protect the skin's natural moisture barrier

---
Hollister Secure Start Services
Interested in learning more about personalized support services for your patients? Watch this short video about what Hollister Secure Start Services provides for your patients.

---

Hollister Clinical Education Platform
The New Hollister Clinical Education Platform will give you instant access to an expanding library of ostomy resources, written by clinicians for clinicians, to support your practice and help educate your patients.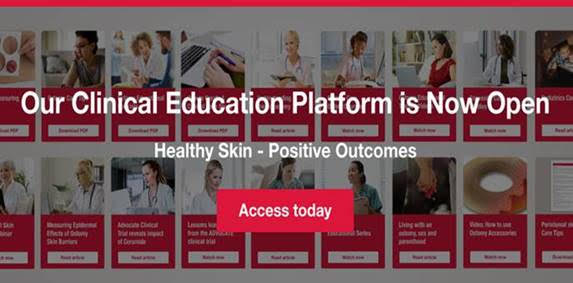 ---

Hollister Virtual Booth
The virtual booth enables an engaging and immersive experience for you to view our videos, download content and resources, and order CeraPlus samples.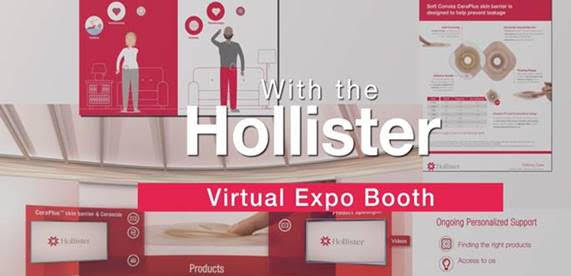 ---

Hollister Ostomy Care
Hollister is an independent, employee owned company that develops, manufactures, and markets healthcare products worldwide. We develop and manufacture products for ostomy care, continence care, and critical care, and also develop and support educational support material for patients and healthcare professionals. Hollister Incorporated has been serving healthcare professionals and consumers for almost 100 years and is committed to making life more rewarding and dignified for people who use our products and services. Learn more at www.hollister.com.
Healthy Skin. Positive Outcomes. 
*Remois is a Technology and trademark of Alcare, Co., Ltd. 


The Hollister logo, CeraPlus, Secure Start, and "Healthy skin. Positive outcomes." are trademarks of Hollister Incorporated. All other trademarks and copyrights are the property of their respective owners. ©2020 Hollister Incorporated.