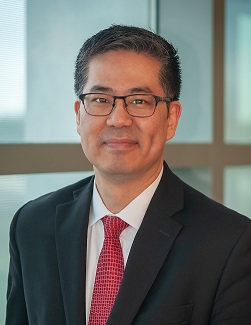 Paul J. Kim DPM, MS, FACFAS
Medical Director of the Wound Program, Professor of Plastic Surgery and Orthopedic Surgery, University of Texas Southwestern
Paul J. Kim, D.P.M., is the Medical Director of the Wound Program at the University of Texas Southwestern Medical Center in Dallas, Texas. He is also a Professor in the Departments of Plastic Surgery and Orthopaedic Surgery at UT Southwestern.

Dr. Kim received a Bachelor of Arts degree, magna cum laude, in psychology and biology from the University of Colorado at Boulder in 1995. He earned a Doctor of Podiatric Medicine degree at the Ohio College of Podiatric Medicine in 2002, receiving multiple honors. He then completed a surgical foot and ankle residency program in 2005 at Inova Fairfax Hospital in Falls Church, Virginia. Dr. Kim also received a Master of Science Degree in Clinical Research Management from Arizona State University in 2012.

He is a Fellow of the American College of Foot and Ankle Surgeons.

Dr. Kim has received intramural and extramural research grants in wound care, diabetic limb salvage, and tendon pathology. He has chaired multiple committees related to research, evidence-based medicine, and the diabetic limb for national and international organizations.

He is a national and international speaker and has authored over 150 basic science, clinical manuscripts, and book chapters on foot and ankle medicine and surgery topics, with a specific interest in the diabetic limb.